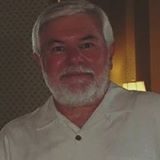 Jeff Brown
Jeff has spent over 30 years in and around wine and the wine business. As the founding partner of Miller
Brown, Jeff worked closely with Robert Mondavi Winery, Chateau Montelena, Hess, Markham, Newton,
amongst others in marketing and selling their wines. Before jumping into the wine and spirits world, Jeff
worked at Apple in the early years leading the HAL team focusing on setting Apples innovation culture
and trends. He has also been CEO and Board Chair of both public and private companies, and was the
founder or partner in several entrepreneurial business ventures and nonprofits. He's been called a
thought leader in start ups creating market leading strategy, innovation, branding, and marketing. Mr.
Brown has spent over 14 years as an advisor and marketer in the alcohol beverage industry from both
the distributor and producer sectors. He was part of the team that worked with Robert Mondavi and
Baron Philippe de Rothschild of Château Mouton Rothschild to bring Opus One wine to the market. He
loves working with retailers and restauranteurs to create unique selections of wine to please their
customers palates.